Are you unhappy with the appearance of your forehead or eyebrows? Do forehead wrinkles make you look angry or low brows give you a tired look? Have you been using expensive creams to improve this upper section of your face without seeing improvement?
Enhancing the appearance of your forehead is difficult, especially when unsightly wrinkles and sagging skin are the culprit. Instead of spending a fortune on non-surgical treatments that can't firm and smooth this area for the long term, consider an effective plastic surgery procedure that corrects the underlying problem.
What is a Brow Lift?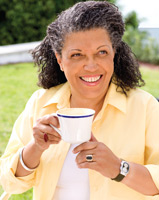 Also known as a forehead lift, a brow lift minimizes the creases that develop across the forehead and on the bridge of the nose, by lifting and tightening forehead skin and removing muscle fibers that pucker the skin and cause frown lines.  More specifically, a brow lift repositions low or sagging brows, raising the brows to a more alert and youthful position, and opening up the lid area above your eyes.  However, keep in mind that some dynamic expression lines, caused by overactive forehead muscles, may benefit from Botox injections to relax the underlying muscles and thereby smooth the skin.
Brow Lift Consultation
A brow lift consultation is the first step if you think this procedure is a good fit for you. During the consultation, Dr. Schwartz will go over a number of details regarding this surgery. He will evaluate your specific situation and recommend a course of treatment that will help you reach your goals in the safest manner possible.
This is the best time to ask Dr. Schwartz any questions you may have as well as discuss your medical history.
The Brow Lift Surgery
Anesthetic medications are administered during this surgical procedure. Your doctor will recommend the best choice, while keeping your safety and comfort in mind.
A brow lift may be performed using an endoscope, which is a surgical video device, along with instruments placed through small incisions behind the hairline. Other methods may be chosen depending on the position of your hairline and the amount of loose skin that needs lifting. After the forehead skin has been lifted and tightened and any muscles creating frown lines are trimmed, the incisions are closed with sutures, skin adhesives, or special skin clips. Rarely, a small absorbable fixation screw or other device may be placed inconspicuously under the scalp to maintain the results. Dr. Schwartz will discuss all these options with you and will only do whatever you are comfortable with.
Brow lift incision scars are well concealed within scalp hair or natural contours of the face, unless they are placed at the hairline to shorten a high forehead. The results will appear gradually as swelling and bruising subside. The end result will be a smoother forehead and a more youthful, rested appearance.
Results and Revocery
Patients frequently have their head lightly wrapped in gauze to minimize swelling and bruising. For a short time after the surgery, a thin, soft rubber tube may be inserted under the skin to drain excess blood and minimize bruising. Recovery varies with the extent of your surgery. However, initial wound healing takes about 10-14 days. At that time, sutures and clips are removed, and you will be able to return to normal activity or work, as long as you avoid strenuous activity for one month. Swelling and bruising resolve gradually over several weeks, and are easily camouflaged with makeup.
Life-long sun protection will help maintain your rejuvenated appearance by decreasing sun damage. Furthermore, a healthy lifestyle will help prolong the results of your refreshed, more youthful appearance.
Request a Consultation
Dr. Richard Schwartz is the surgeon to trust. He is a board certified plastic surgeon, certified by the American Board of Plastic Surgery, and an elected member of the prestigious American Society for Aesthetic Plastic Surgery.
For more information on the brow lift procedure, or to schedule a consultation with Dr. Schwartz, please call (561) 232-3120 or request a consultation online.